At this point in COVID, "you may feel a cloud-breaking good feeling, followed in short order by a feeling of dark cloud-cover; you may feel ready to finally move forward, then a heavy exhaustion may arise…In these times, there is no action, no fixing, no transforming that will change the inevitable. This is tomb time. We cannot pull resurrection from the tomb. We can only be a patient, Sacred Witness to our own process."
These are reflections from my own experiment in self-patience, which I record in this week's blog, and from the visualization/meditation we did at Prayer/Intention Hour on Monday. Thank you to participants who continue to support their own and the planet's evolutionary revolution.
Clients have been requesting Intuitive Readings and Healings to release fears and reenergize their path forward with intuitive and boots-on-ground information, and energetic exercises that build their positive potential. Finding your ground and center helps you and your loved ones who rely on your strength in uncertain times. I would be honored to support you.
Check out the Conscious Community Network page, where I posted links to speakers and talks I highly recommended as well as some wellness processes, products, and methods I use – and I invite you to share yours!
Please join us for the free Prayer/Intention Hour on Monday night at 8pmCT. Your unique blessing adds powerful inspiration!
Thank you for inspiring me to stay true to my path!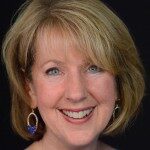 Therese Rowley, Ph.D.



As a skilled intuitive, consultant, and thought leader, Dr. Rowley supports leaders making strategic decisions with intuitive data and deepens their access to intuition. Her work with Fortune 500 and smaller company leaders in facilitating large scale change in industries such as telecommunications, manufacturing, market research, marketing/communications, real estate development, and financial services spans three decades.