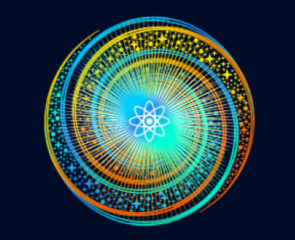 Advanced Intuitive Insight
for richer outcomes in business and in life
When you are advancing your leadership capacity, undergoing business expansion, or enhancing significant personal relationships, the most important tool you have for ensuring the best results is your intuition. Intuition empowers you to unearth inner strength, optimize decision-making, access wisdom to navigate challenges, and ultimately, it guides you to realize richer outcomes.
Advanced Intuitive Insight (AII) is a methodology honed through 30 years of extensive intuitive practice and experience, and it incorporates collective insights from over 12,000 Intuitive Readings and Healings. AII enables you to cultivate a heightened awareness of your inner world, deepen your understanding of intuition, consciously access your unique intuitive abilities, and attain higher perspectives during challenging times.
Join me in engaging classes and webinars specifically designed to enhance your intuitive intelligence, or let's collaborate to customize workshops or courses tailored to suit your business needs.
I look forward to working with you!
Please celebrate with me this season of vibrant, colorful change in both nature and within ourselves.
Thought Leader / Speaker / Business Strategist / Intuitive & Healer / Author
Let's Transform You and Your Business
By accessing inner wisdom through Advanced Intuitive Insight (AII), business leaders experience groundbreaking moments, so they make powerful personal and strategic choices that enhance conscious leadership and pave the way for conscious business cultures. Whether we initiate the journey with an AII Intuitive Reading, AII-fueled coaching, or organization-wide transformation, I'm here to support you in navigating your most pressing challenge and gaining clarity for key decisions.
Learn how Dr. Rowley became a skilled intuitive who transforms lives through AII, and how you can construct and transform your own map of reality.
"Therese has earned a sterling reputation for her intuitive readings… both personal and at the corporate level…. She brings a conscious perspective regarding the meaning and purpose of business choices in the world, which is, in a word, amazing."
Caroline Myss
Five-time New York Times Bestselling Author
Testimonials
"Over the past two months, I witnessed three presentations from you. Every presentation is increasingly amazing and thought-provoking. The audience in each situation is moved by your warm, noble presence, people-centric message and empowering words."
Robert O. Harris, PMP, Ph.D.
School of Business University of Phoenix
"This woman is a rare combination: business consultant, educator, intuitive and energy healer wrapped up in an intellectually compassionate and powerful being."
Sally O'Brien
Health & Wellness Professional