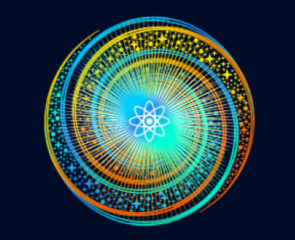 Intuitively Reading and Healing in the Quantum Field
The Rowley Method (TRM) provides a comprehensive approach to intuitive development and self-discovery, grounded in a guiding philosophy that addresses life's profound questions. TRM honors the synergy between spirit and body, recognizing that our bodies serve as portals for intuitive data. Through intuitive development, TRM fosters dynamic balance and healing within ourselves and our relationships with others. Tools and exercises empower individuals to perceive, receive, and uncover revelations from invisible realms while building knowledge, understanding, and strength in intuitive intelligence.
Thought Leader / Speaker / Business Strategist / Intuitive & Healer / Author
Let's Transform You and Your Business
By accessing inner wisdom through intuitive intelligence, I have facilitated business leaders' once-in-a-lifetime breakthroughs, helping them make powerful personal and strategic decisions that lead to conscious business cultures. Whether we start with intuitive readings, coaching or organization-wide transformation, I can help you navigate your most pressing challenges and find clarity in your most important decisions.
Learn how Dr. Rowley became a skilled intuitive who transforms lives through her intuitive readings, and how you can construct and transform your own map of reality.
"Therese has earned a sterling reputation for her intuitive readings… both personal and at the corporate level…. She brings a conscious perspective regarding the meaning and purpose of business choices in the world, which is, in a word, amazing."
Caroline Myss
Five-time New York Times Bestselling Author
Testimonials
"Over the past two months, I witnessed three presentations from you. Every presentation is increasingly amazing and thought-provoking. The audience in each situation is moved by your warm, noble presence, people-centric message and empowering words."
Robert O. Harris, PMP, Ph.D.
School of Business University of Phoenix
"This woman is a rare combination: business consultant, educator, intuitive and energy healer wrapped up in an intellectually compassionate and powerful being."
Sally O'Brien
Health & Wellness Professional